Happlify Crew Abo + Promo
Happlify Crew promo deal
- 1 jaar Happlify Crew Membership
- 3 promo's naar keuze (top 4 en blogpostvermeldingen)
Jouw nu of nooit prijs is €225,- (normaal samen €285,-)

Happlify is een hard groeiende, kwalitatieve shopping guide (NL en BE), gebouwd om een groot positief publiek aan te trekken. Het platform wordt wekelijks voorzien van nieuwe verfrissende en vrolijke tips, verhalen & shops. Word Happlify Crew member en wij helpen jouw webshop, winkel, dienst of product wereldkundig te maken. Word zichtbaar en groei!
LET OP! Voordat we je shop of merk plaatsen wordt er eerst gecheckt of je Happlify proof bent. Heb je deze link rechtstreeks via Happlify gekregen, dan ben je dat. Heb je vragen? Neem dan zeker even contact met ons op. 
Meer informatie over deze unieke manier van zichtbaar worden vind je hier op Happlify.nl.
We behouden altijd het recht om een shop of merk af te wijzen, uiteraard krijg je dan je geld retour. Actie geldt t/m 25-09-2023
Bekijk alle details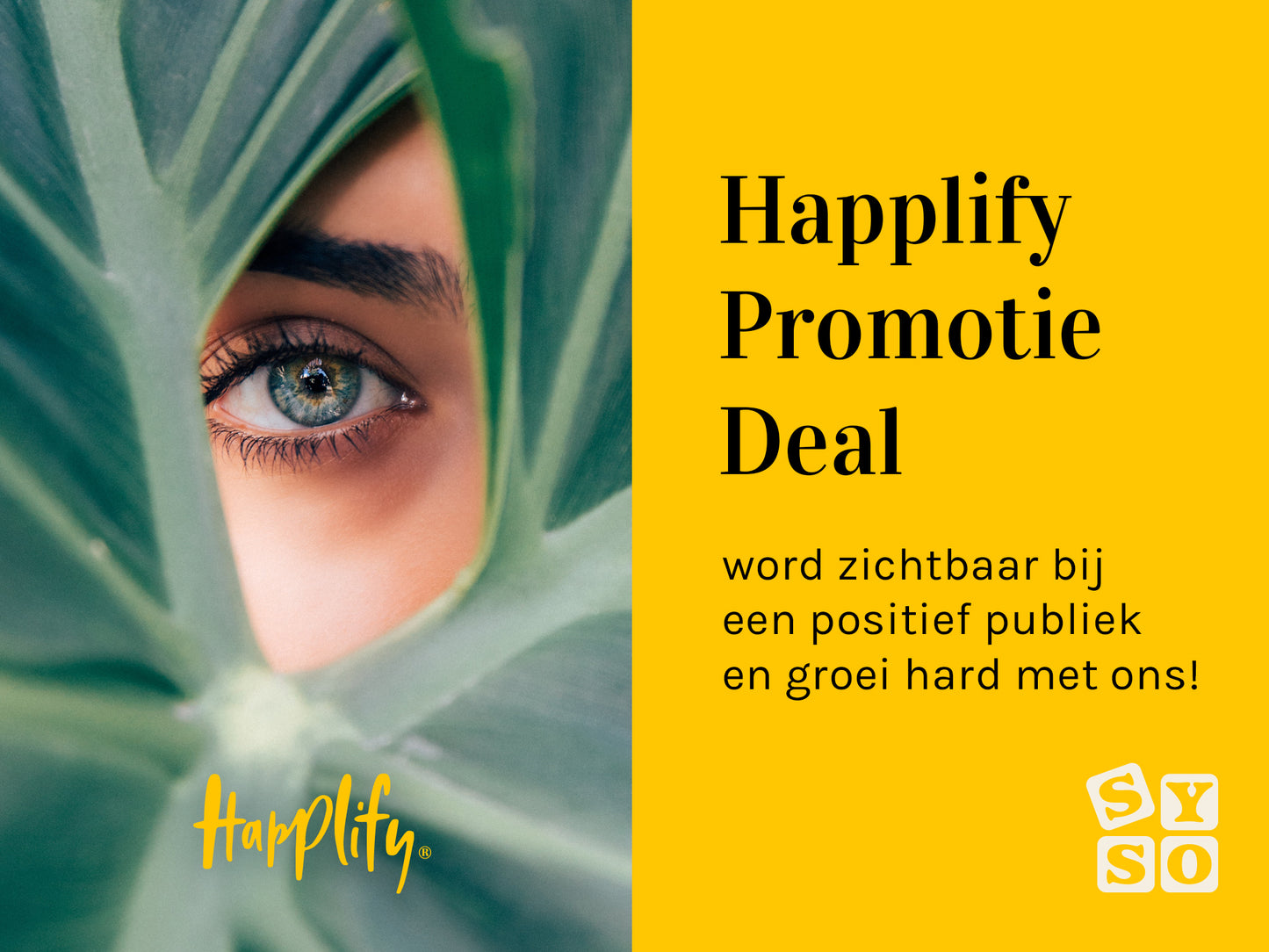 Happlify Crew Abo + Promo