Bestselling e-book bundle
EBook 1: Time-Saving Email Templates
Our best-selling e-book for structurally easing the e-mail task. In the e-book specially written for webshop owners you will find: 26 professional and friendly email templates, 10 extensive tips to ease the email task and a well-functioning, efficient return form.
Ebook 2: Influencer marketing ins & outs

The e-book for the online entrepreneur to quickly and easily find out what influencers are and what you can do with them. With checklist to use influencer marketing for your company.
E-book 3: Master your planning

The e-book for your planning. About how to set goals, make plans and how to tame the chaos in your head. You also get the technique to have a super productive day and a way to get through gruesome to-do lists. You will find many additional planning tips in Chapter 6. From thinking to doing!

Bekijk alle details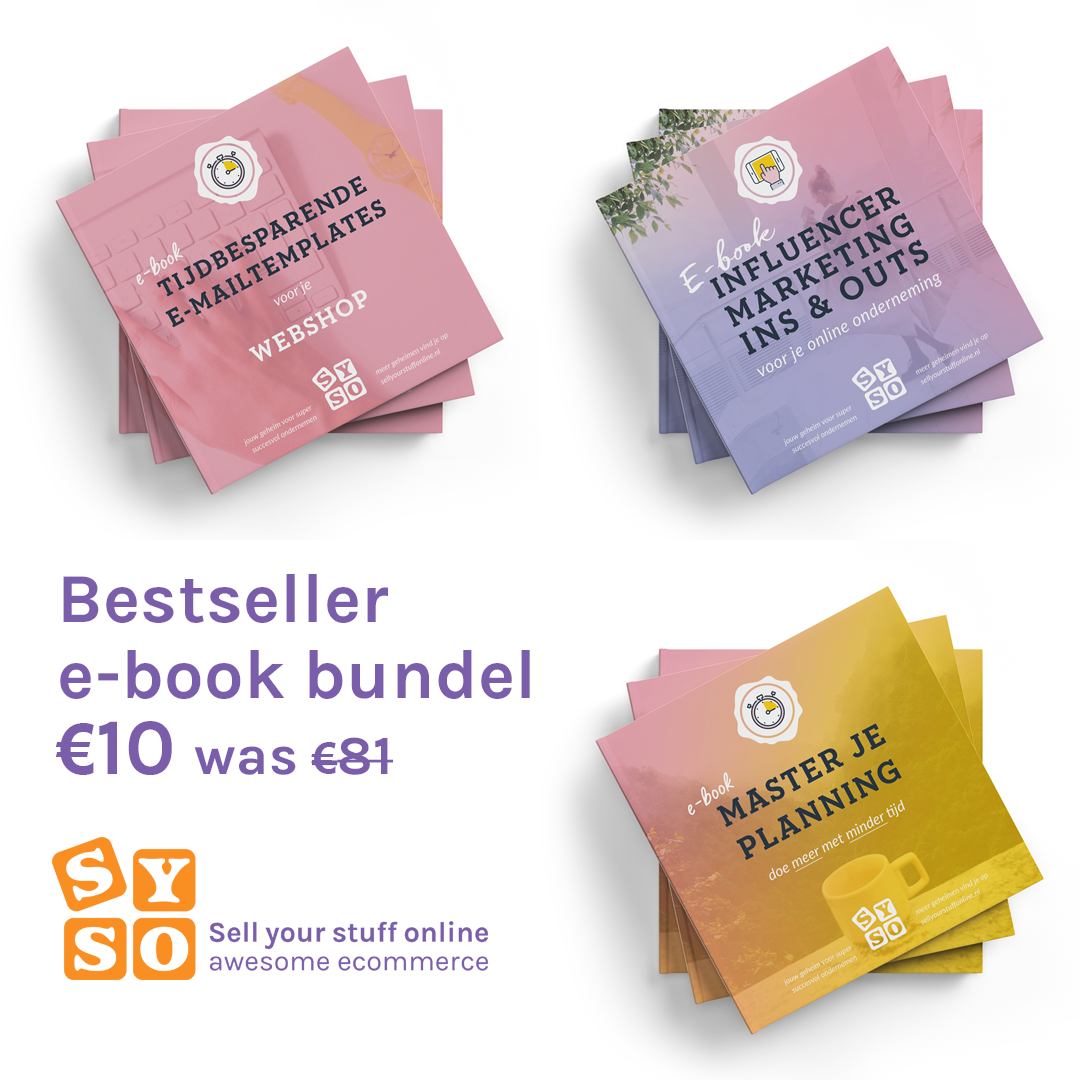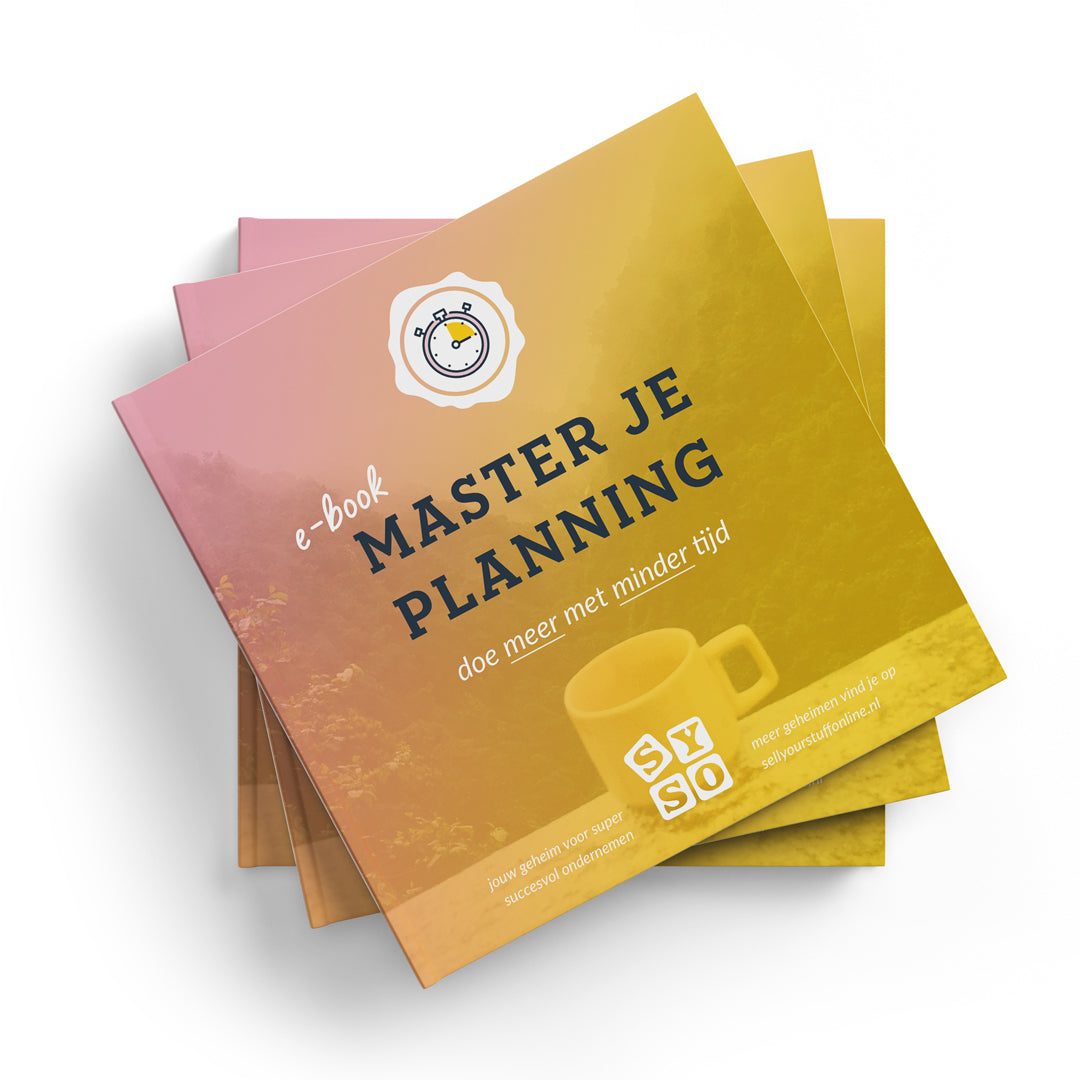 Bestselling e-book bundle