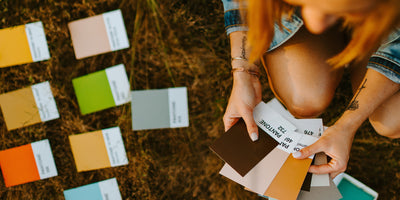 Branding is a key element for the success of your company. Over the past 20+ years, we have provided hundreds of entrepreneurs and organizations with a unique logo and matching branding. Rebranding a brand is one of our special skills.
Brand identity - big fix
Not attracting the right customers and not sure why? Does it seem like you are missing customers because you no longer know exactly what your company stands for? Does it feel like you're growing out of your coat and how do you handle that? Do the brand identity big fix. Can also be combined with a branding pack.
Moving/building webshop
Become the market leader in your industry and exchange your old cup of coffee for a sparkling new, super effective and beautiful shop that you can use for years to come. The time is now, it's YOUR turn. Get in, step on the accelerator and GO!
Do you really want everything to be arranged? Then you are ready for a golden ticket; the complete package for the flying (re)start of your company.
Branding , webshop/site development, coaching and marketing ( SYSO VIP ). We have room for a Golden ticket 6 times a year.
For you: everything SYSO has to (re)launch your company with a big bang! Knowing more...?
Are you stuck or do you just want to grow faster? Do what many have already done successfully: SYSO 1-on-1 business coaching. From now on, slogging and messing around is a thing of the past, we are going to grow. cape?! We accept a maximum of 3 routes per month.