You may have already looked around, but the right party to design a logo and corporate identity for you has not yet been found. You may have already asked yourself if you -o horror- won't just do it yourself, but deep down you know that it 'must be right' if you want to take your business seriously. Is it a bit right? Then you are in the right place!
We have now provided hundreds of entrepreneurs and organizations with a unique logo and matching branding.
Below is how we work. It is a beautiful process, especially for the customer who sees her or his idea come to life.
Intake - you complete the online intake and we have an (telephone) introductory meeting. All your wishes will be noted
Moodboard - based on the intake, a design moodboard is created and filled with atmospheric images
Design phase - if you are satisfied with the mood board, we will design
Presentation - the result is presented digitally and discussed by telephone
Delivery - the design is implemented. You will receive a complete brand board and all logo and branding material digitally at the end
Finalization - to finalize, we call about the implementation. Here you can ask anything and we evaluate the process
My name is Mariko Naber, I am a branding and online marketing expert, with a great love for ecommerce and founder of SYSO. Together with my partner Mark I have design agency Loaded ink BNO and I ran my own jewelry label and popular webshop Applepiepieces (sold in 2017) for 10 years.
Over the past 20+ years, we discovered strategies and formulas that made our own businesses and those of hundreds of others mega successful. Since 2014, our enormous treasure chest of knowledge and experience, critical view of the current paths and BNO membership have made SYSO the ultimate go-to for Dutch and Belgian online entrepreneurs.
We understand large, small, the profession, online business and you. We, Mariko, Mark and team SYSO, are happy to help you with a successful company that makes you proud and that takes care of your freedom.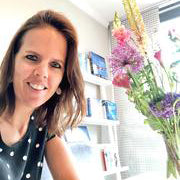 My logo is even more beautiful than I could have imagined
⭐️ ⭐️ ⭐️ ⭐️ ⭐️
I am so very happy with the result, it is even more beautiful than I could have imagined. Received a lot of comments that it looks so good and professional and really suits Hippy. I also feel better as a company because of this, I can be there, it really stands out and I'm super proud! With the DIY Shopify course I built a new webshop so that I could get off to a good start with my brand new branding. With some help from Mariko here and there, the webshop is also shining and it is going very well. It's quite an investment as a small business owner and I really had to think about it, but is it worth it? hell yes!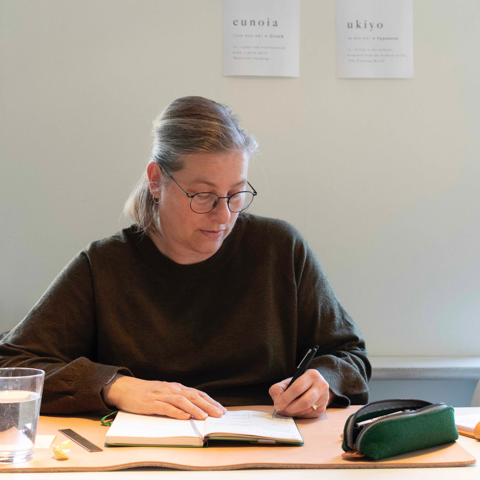 Doubt
⭐️ ⭐️ ⭐️ ⭐️ ⭐️
I initially hesitated to have the branding done by SYSO, because I found most branding designs too cozy, I didn't doubt their abilities, but more whether they would fit my brand. That doubt has been completely removed by looking at designs from Loaded ink (Mark and Mariko's branding agency). Communication with Mariko is nice, not rushed or rushed. The presentations are clear and I really saw the translation of my questions.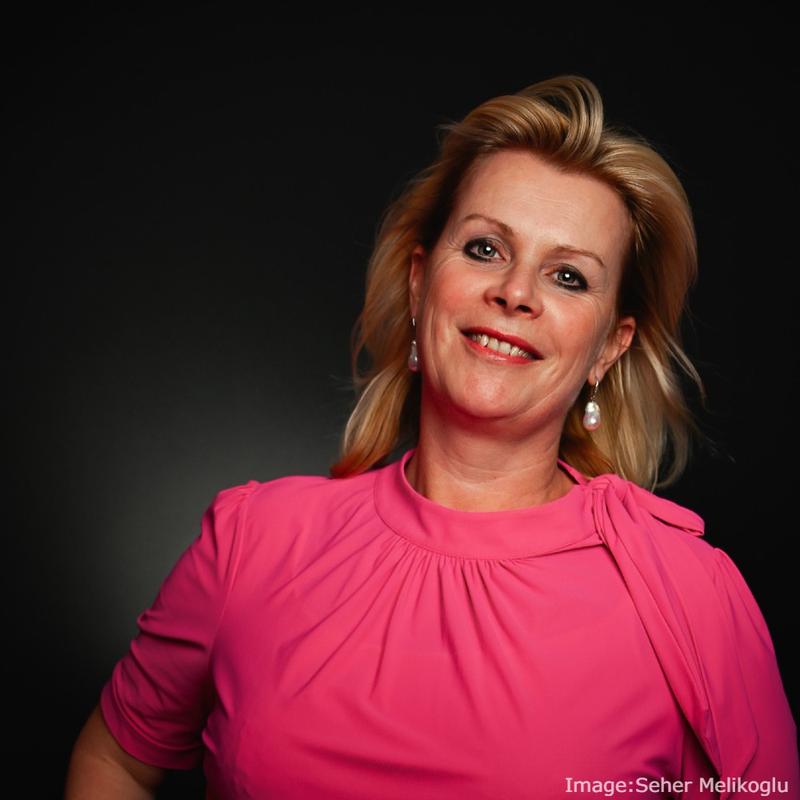 No quick, smooth talk but structure, peace and confidence
⭐️ ⭐️ ⭐️ ⭐️ ⭐️
I experience the collaboration with Mariko from Sell yor stuff online as very pleasant. No quick, smooth talk but structure, peace and confidence. Also a pep talk every now and then. She first tries to get a good idea of what I feel comfortable with and she aligns her ideas with that. She took me step by step through the development. The end result is a webshop that suits me, feels good and works well. All this ensures that I will definitely recommend SYSO."
Some descriptive text for your store. For better alignment, it is better to use text in several lines
Look & feel
- custom color palette
- fonts and typography usage
- social media: a cross of some images and posts
- design elements: crossover for image use, icons, patterns
Guidelines
- mission statement: so that you are never left with a mouth full of teeth
- brand board: for consistent implementation of your brand, whoever does your marketing
Bonus
- Canva service: we are happy to get your new branding ready in Canva
- member of SYSO locals only : only customers who have had their branding designed with us will receive the key to our secret club. This is how you get tips and extras for your branding and keep a short line for all your questions afterwards
Retailer, webshop owner, creative entrepreneur, designer, photographer, illustrator, stylist, clothing or lifestyle brand, virtual assistant, writer, freelancer, coach or teacher, SME or freelancer... it doesn't matter what you do. If you have a business, you need branding to get the most out of it.
Due to the correct composition of the working method, we can offer high-quality BNO quality for an attractive price. This way of working has absolutely proven itself over the past year due to the large number of entrepreneurs that we have been able to help with a brand new branding.
If your needs go beyond what is offered here, please contact Loaded ink BNO .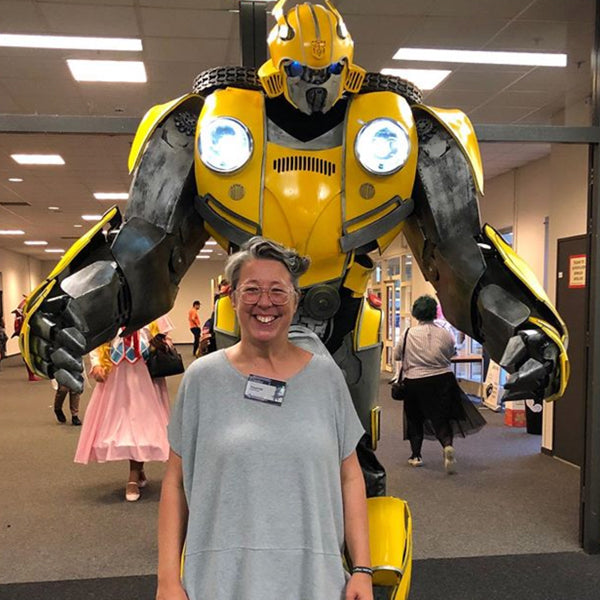 I found the collaboration very pleasant and relaxed
⭐️ ⭐️ ⭐️ ⭐️ ⭐️
Mariko is someone who has had his feet in the clay herself (with Applepiepieces) that is the most important reason for me, someone who knows what she is talking about. It was good for me that someone with a distance, but still interested in the same thing (Japan) looked at the branding. And that was, as expected, apple egg! And, not unimportantly, Sell your stuff online has already delivered many beautiful projects. I found the collaboration very pleasant and relaxed, there was quite a bit of work to do but it all went very smoothly!
I immediately had a good feeling with Mariko
⭐️ ⭐️ ⭐️ ⭐️ ⭐️
Beforehand, I had the wish that Boef en Aap's house style would suit me as a person. Creative, stubborn and adventurous. See for yourself, I think it worked! I came across SYSO via social media and started following Mariko's Q&As in the Facebook insiders group. I immediately had a good feeling with Mariko and was pleased that she could offer a complete package. Both the website and the branding. But I also started following SYSO's content coaching program. This complete picture ensures that I can step into the world with my mission and company with a certain feeling.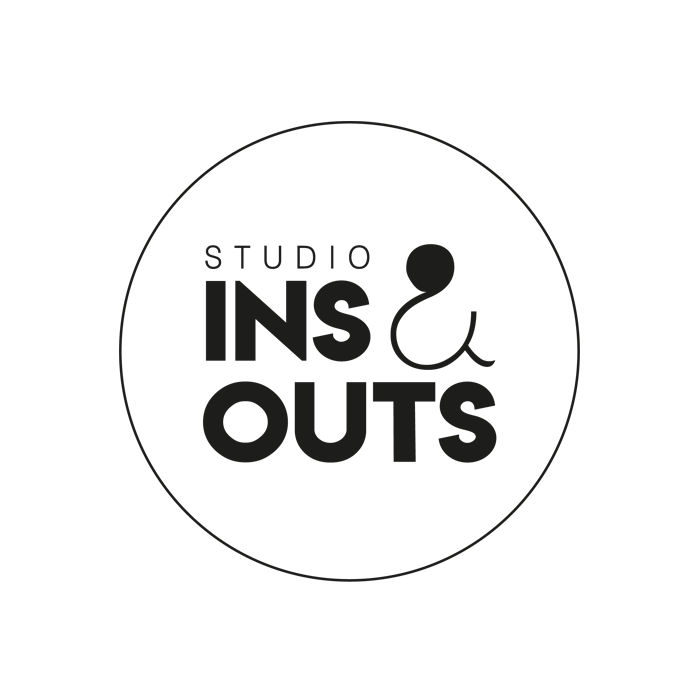 The new branding immediately inspired me to further expand my company
⭐️ ⭐️ ⭐️ ⭐️ ⭐️
The new branding suits me so well that it immediately inspired me to further expand my company. I never fully supported what it was like. But Mariko has understood exactly what suits me and what I want to stand for. Due to the new branding, the current range no longer matched what I wanted to radiate. As a result, everything in the webshop has been given a major makeover. Since then, the company has been booming. It suits me better, but also my target audience!
Frequently Asked Questions
If you are in doubt about your branding, you are usually ready for something new and fresh.
Yes, image really is everything when it comes to entrepreneurship. A potential customer 'feels' that something is not right if your branding is not right, he / she will not trust it and therefore not make a purchase. A very personal 'face' of you and your company also ensures that your target group remembers you and preferably as positively as possible of course!
Designing your own logo is like participating in a professional dance performance in front of a huge audience, without ever having had dance lessons. Or jump into the deep end without being able to swim. Or light a fire in nature without knowing how to make a fire. Do you understand?
Yes, there are. A lot too. But that's about all. If you are a self-respecting entrepreneur, who wants to make her or his business a smashing success and want to stand proudly behind the company… Is. That. No. Option. trust us.
Yes, please! Restyling an existing branding is a very sensible option because it does not affect the reputation of the brand / company, but rather renews it and makes it fresh. Well done of course. But you can trust us
That has not happened before in 20+ years (!) and in all cases we always solve something like this properly. You're not happy, we're not happy.
If our planning allows, a complete branding can be realized within 4 weeks, in case of urgency even including a webshop or website.
Yes please! This is often done and so you can be sure that the complete branding is in line with each other.
The marketing and design industry is a free sector. This means that everyone can call themselves a marketing, branding and ecommerce expert. Unfortunately, this also means that not everyone actually is. To guarantee quality, there are two renowned associations in the Netherlands that you can join as a person and/or company. This is only possible if you have the appropriate qualified training and/or can prove that you offer products and services that are worthy of the industry. Sell your stuff online has this important qualification at BNO at both marketing and design level. For you, this means that you are guaranteed to work with a professional party.
With a rock solid surf...
Does your company have a brand new look that makes you feel really good?
do you feel confident as an entrepreneur and can you take on the world
you have the ultimate foundation for a successful business that will take you miles further!
So. Now you know everything 🙂 Contact us for more information and advice.