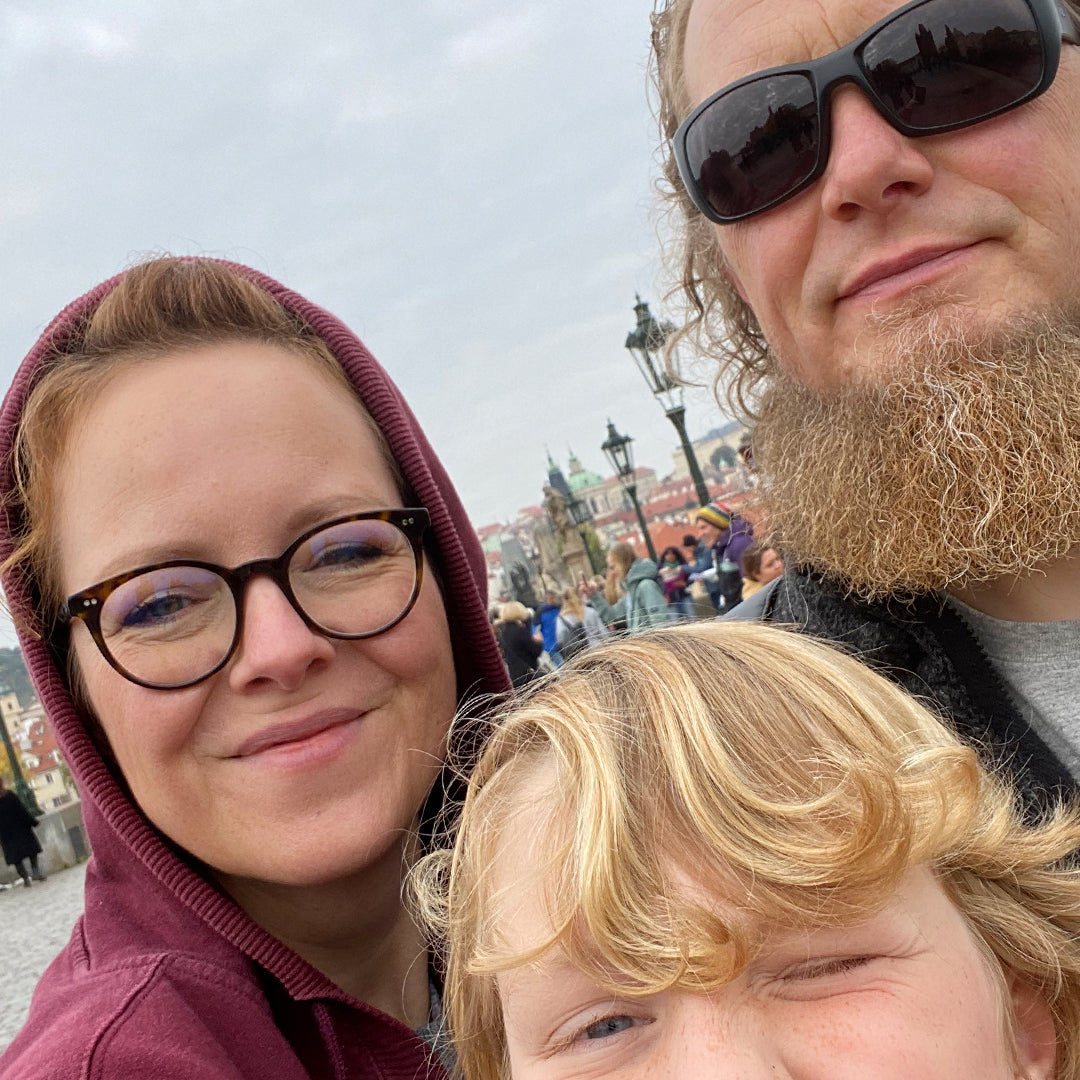 Mariko Naber
I'm Mariko Naber, branding freak and 'sensor for what it takes' for online entrepreneurs who want to earn good money without nonsense. Together with my partner Mark I have design agency Loaded ink BNO and I ran my own jewelry label and popular webshop Applepiepieces (sold in 2017) for 10 years.
Over the past 20+ years, we discovered strategies and formulas that made our businesses mega successful. Our enormous treasury of knowledge and experience, healthy love-hate relationship with social media, critical view of the current paths and BNO membership make SYSO the ultimate go-to for Dutch and Belgian online entrepreneurs.
When I talk about 'we', it's about Mark (who doesn't like to be in the foreground), me and our super nice team of assistants, creatives, partners, programmers, advisors and other handy masterminds. 🏄‍♀️ Our hometown is Scheveningen .
Crackling luxury and migraine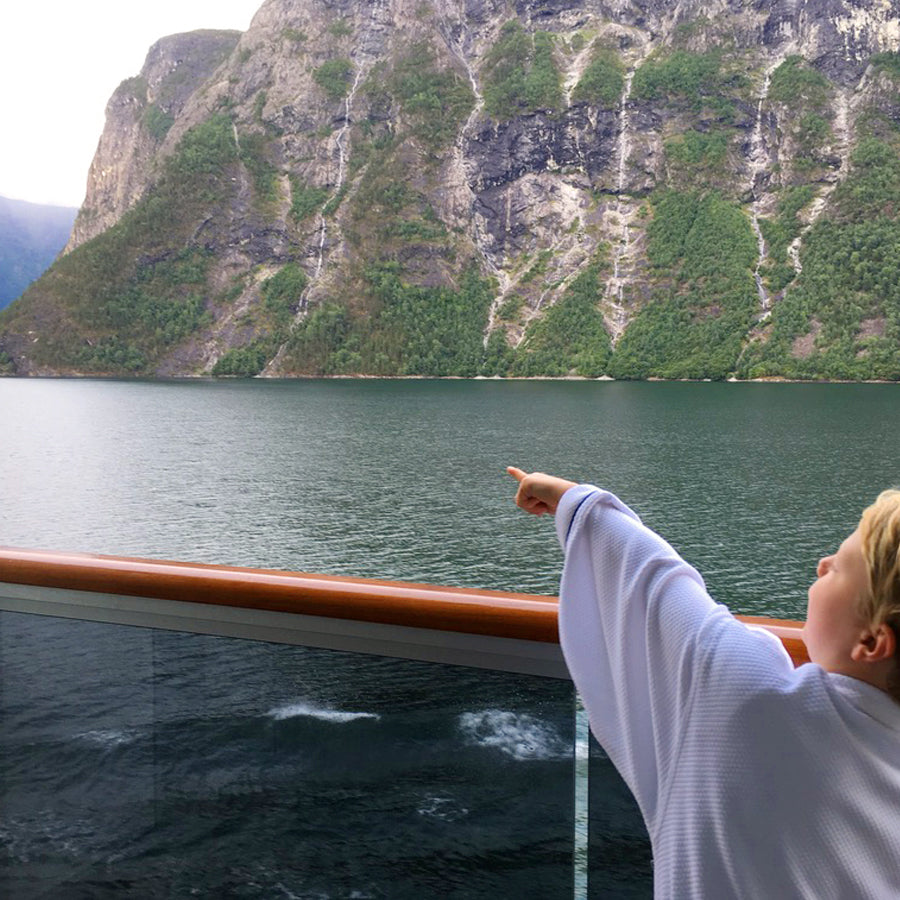 Crackling luxury and migraine
Every now and then we take a very nice trip with our family, but crackling luxury is not a must here. Who does not honor the small…
It is important that our company is tightly planned and organized and that it continues to run if we are not (or can't) be there for a while. For me, that freedom is not only a nice to have, but also a must have.
The chronic migraine I had for the past 10 years* allowed me to work for a maximum of 10 days in a month. I've long seen this as something you don't talk about too much. A weakness that makes you less of a person. That is why I have never 'used' migraine in my communication before.
Until now, because how we approach things because of this is SO characteristic of the effective way we work and the online tools we develop. Lack of time has become a super power!
* the migraine is now under control by a ketogenic diet
The good stuff & the bullsh*t
The good stuff & the bullsh*t
In the meantime I am now able to achieve as much as possible in as little time as possible. I flawlessly distinguish the good stuff from the bullsh*t.
By working with that extremely tight planning and handy self-developed tools , we are still where we are today, both professionally and privately. We can go wherever we want.
That feels like you're holding gold, as if the code has been cracked… and with SYSO we are happy to pass this knowledge on to you. So that you too can do business as smartly as possible and enjoy a free life. You can find all our tools here . With most solutions you can get started right away to give your company a big boost easily and quickly.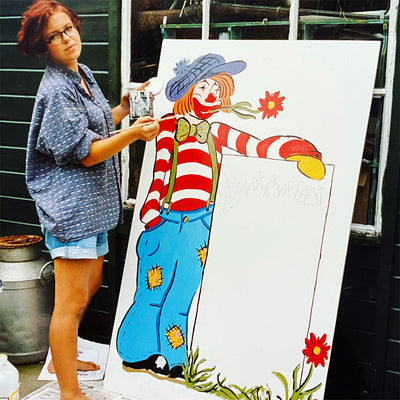 Long ago...
Ever since I can remember I have been inventing solutions, drawing or making 'things'. Partly because of my parents and grandparents, entrepreneurship was also an early idea. In my childhood I often stood behind a stall with my creations. The drive and confidence that everything can be made has always stayed with me.

I think anyone can start a webshop or (online) business. The secret of success lies in the combination of good planning, distinguishing yourself and finding your own marketing mix - which is fun, not complicated and suits you!

Do you have any idea what is missing in the combination and what your biggest obstacle is to be more successful with your company? Find out what you need here.
1997 - Loaded ink BNO
Loaded ink BNO was founded in 1996 by Mark, I joined a year later and we've been doing everything together ever since. Marks' design style is abstract and typographic, while I like to come up with concepts. These disciplines complement each other very well. A small selection of our projects:
• various. campaigns and setup of Unicef KidsUnited kids club
• illustrations and bag line for girls magazine Fancy
• festival Pop Aan Zee by order of the Province of Zeeland
• design of the Creative City of The Hague
• Clear skin game Dr. Van der Hoog cosmetics
• website Koninklijke de Ruiter
• documentary and book Bronovo . Hospital
• marketing and design Mercedes-Benz NL
• various. campaigns for HTM passenger transport
• various. campaigns for Oxfam Novib
2007 - Apple Pie Pieces
Loaded ink revolved around 2007 good, we worked for nice clients and had nice staff, but after ten years I felt it was time for a change. Away from the crowds, the computers, I wanted to work with my hands. Something I used to love to do. And so I grabbed a box full of old beads from the attic and started making jewelry.
At that time we also took care of the management of Marijke Helwegen. In the context of 'don't laugh at Marijke, but with Marijke', I designed a cartoon character and T-shirts . We got this on TV at, among others, Life & cooking and DWDD and the shirts flew like hot cakes from our then tiny webshop. To fill things up a bit, I also placed some of my jewelry and named the shop 'Applepiepussy', after the movie From Dusk Till Dawn (1996). Later the name 'Applepiepieces' became - for obvious reasons... You can read more about this in my book .
August 2013, Applepiepieces existed for five years now. Somewhere around two o'clock in a warm summer night, I was brooding over the many questions from other women who also wanted to set up a webshop.
I'd been tracking every step, every action, and every number on our Applepiepieces adventure until then, and all of a sudden a light went on. It must be a book!
Fortunately, a publisher was soon found and six months later my webshop workbook was available in all bookstores in the Netherlands and Belgium. The fourth edition has already helped thousands of webshop owners.
SYSO is now a company with which I can help other online entrepreneurs on their way to their success. Because that's exactly why SYSO exists. To make, to have success and above all: to share!
Things went so fast after the book's launch, within six years SYSO has grown into a solid platform for Dutch and Belgian ecommerce entrepreneurs. They know where to find us when they want to grow smartly and with pleasure.
In addition to our tools and webinars, I have also done a lot offline in recent years. For example, I was invited in London to speak at Shopify Pursuit, I presented several times at ShowUP, Facebook boost, Google Bloom and other events. In addition, together with SYSO, we organized the sold-out Make it Happen event twice in Crowne Plaza The Hague. Check out the events page.

You don't want to miss anything from now on? Sign up and you know everything.
Branding is baked into our DNA and is a key element for the success of your company. We have now provided hundreds of entrepreneurs and organizations with a unique logo and matching branding. Can we help you too?
Business coaching - Are you stuck or do you just want to grow faster? Do what many have already done successfully: 1-on-1 business coaching at Mariko. Struggling and messing around is now a thing of the past! We accept a maximum of 3 routes per month.
The development of a website or webshop . Your own professional online place gives you peace, success and turnover
Golden ticket , the complete package for the flying (re)start of your company. For you: branding, webshop/site development, coaching and marketing made easy .
SYSO tools , courses and programs for, among other things: email marketing, Instagram, launching, setting up your own webshop or mini-course, increasing conversion, blogging, etc.