The complete start of your golden career
You came here for a reason. This is your sign: the sign of a new beginning and perhaps a whole new life. Perhaps you've been walking around with a great idea for a while and now it's time to turn it into a profitable business. Whether you are just starting out or have been in business for a long time, one thing is certain... A profitable business that you run with passion will completely change your life!
A Golden ticket is the fastest way to take a business from zero to success
It's the best way to get a run-down company back on track to get
It is the most reliable and proven all-in-one solution
Only 6 times a year it is possible to schedule a complete Golden ticket with us. After ±6 - 8 weeks your company is ready and you can already switch.

Golden ticket in a nutshell
Branding logo and brandboard custom designed for your company (incl. Canva layout)
Webshop or site built for you with Shopify or Squarespace
It was exactly what I was looking for
⭐️ ⭐️ ⭐️ ⭐️ ⭐️
I really really liked the collaboration. It was so clear that everyone at SYSO really puts in a bit of effort to understand your company and mission and build a site from there. It definitely didn't feel like 'just another transaction' where you are the umpteenth site being turned off, but really like a true collaboration. That's exactly what I was looking for.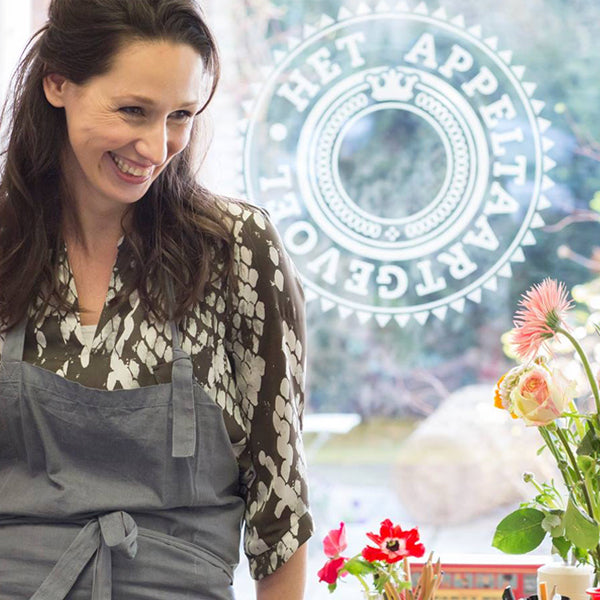 Everything flows smoothly
⭐️ ⭐️ ⭐️ ⭐️ ⭐️
I could choose from many options and companies, but I did not choose the cheapest. I experienced the personal, the thinking along and the help during and after the process as very pleasant. I still follow various tools to bring the webshop where I want it. SYSO has in-house not only for building and designing the site, but also for all ancillary activities involved in setting up a web store. This gives me so much added value. Everything flows smoothly and that is very nice!"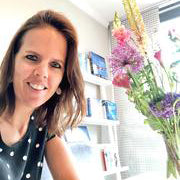 My logo is even more beautiful than I could have imagined
⭐️ ⭐️ ⭐️ ⭐️ ⭐️
I am so very happy with the result, it is even more beautiful than I could have imagined. Received a lot of comments that it looks so good and professional and really suits Hippy. I also feel better as a company because of this, I can be there, it really stands out and I'm super proud! With the DIY Shopify course I built a new webshop so that I could get off to a good start with my brand new branding. With some help from Mariko here and there, the webshop is also shining and it is going very well. It's quite an investment as a small business owner and I really had to think about it, but is it worth it? hell yes!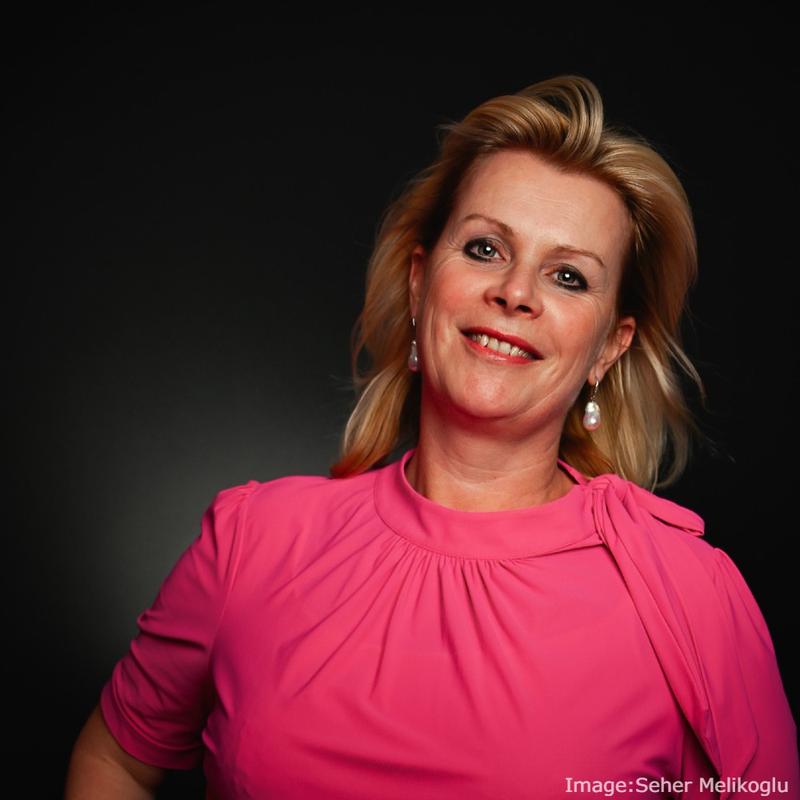 No quick, smooth talk but structure, peace and confidence
⭐️ ⭐️ ⭐️ ⭐️ ⭐️
I experience the collaboration with Mariko from Sell yor stuff online as very pleasant. No quick, smooth talk but structure, peace and confidence. Also a pep talk every now and then. She first tries to get a good idea of what I feel comfortable with and she aligns her ideas with that. She took me step by step through the development. The end result is a webshop that suits me, feels good and works well. All this ensures that I will definitely recommend SYSO."
My name is Mariko Naber, I am a branding and online marketing expert, with a great love for ecommerce and founder of SYSO. Together with my partner Mark I have design agency Loaded ink BNO and I ran my own jewelry label and popular webshop Applepiepieces (sold in 2017) for 10 years.
Over the past 20+ years, we discovered strategies and formulas that made our own businesses and those of hundreds of others mega successful. Since 2014, our enormous treasure chest of knowledge and experience, critical view of the current paths and BNO membership have made SYSO the ultimate go-to for Dutch and Belgian online entrepreneurs.
We understand large, small, the profession, online business and you. We, Mariko, Mark and team SYSO, are happy to help you with a successful company that makes you proud and that takes care of your freedom.
Frequently Asked Questions
A Golden ticket from SYSO is for webshop owners, freelancers, coaches, starters, single-players, creatives, small or established and in any case ambitious entrepreneurs (to be). It is for dedicated entrepreneurs who want to really take it to the next level or who want to (continue to) start in one go.
We take a lot of work off your hands with a Golden ticket. How much time you spend on what depends on your own goals and how much time you want and can put into it. That is why we make a realistic planning together with the intake.
Yes, there are different ways. Book a focus call and you will know everything.
We start a complete Golden ticket process 6 times a year. If you want to know what our agenda looks like, please contact us or book a free Focus call with Mariko.
Feel free to join! We share what we have developed based on our experience and knowledge. That's what we guarantee and these are the facts:
• we don't promise you golden mountains, but real results
• you hardly see this turnkey approach anywhere and it is unique
• you get a lot of value for your money
It is. Keep in mind that it is an investment that will pay for itself. Within a few months you will be doing business with a great foundation and the best resources. Try it on your own: a planning, strategy, professional branding, converting webshop/site, proven tools to keep boosting your success + a business coach who knows exactly where you want to go and helps you personally...

It doesn't take a lot of time if you have to do it all yourself, and therefore also money. If you do everything yourself, it may cost you a few years before you are up & running . With our unique -holistic- approach you will be up and running before you know it and you will start the life you still dream of. It's not called 'Golden ticket' for nothing!
"Mariko is someone who has had his feet in the clay (with Applepiepieces) that is the most important reason for me, someone who knows what she is talking about." - Ingrid - Roppongi.nl

"We are very happy with the result and the way you managed to translate our feeling. The number of visitors immediately increased by 20%. The number of orders has increased by 35%, which is a new record! That's really great pretty!" - Claudia Rhali - Elkantra.nl

"The complete picture ensures that I can step into the world with my mission and company with a certain feeling." - Miranda Duijndam - Bpraktijkaap.nl
⭐️ If you've come all the way here, this is your sign. Left or right, this is your destiny. Your life is going to change. Let's do this! Book that free focus call .
Let's get in touch and discuss what exactly you need with your company. Because there is no 'one size fits all'. Plan a focus call, free, without obligation and ± 20 minutes. We will then see if it clicks on both sides and based on our conversation I can make a non-binding proposal to work together on your new future.
If you are interested in a specific part, book that focus call with Mariko. Happy to help.