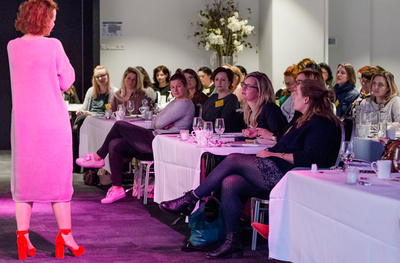 In 2018 and 2019, we organized the sold-out Make it happen event in Crowne Plaza Hotel in The Hague with SYSO. A day full of inspiration for webshop entrepreneurs with speakers such as Kirsten Jassies, Mark Bongers, Jodie Hoogendoorn and Frederique van Gemert.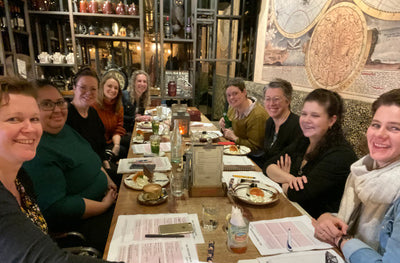 SYSO events
In addition to the Make it Happen event, there are also live offline Workshops that you can follow in Scheveningen. The topics vary from planning, startup, storytelling to brand awareness and are all related to marketing and/or entrepreneurship. There is a lot of personal attention. Participants have an intensive afternoon and go home fully inspired to immediately apply the new knowledge.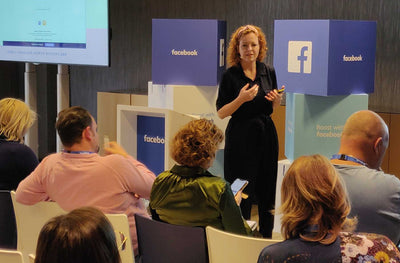 External seminars and training
Boost with Facebook is a Facebook initiative designed to help SMEs grow and equip them with the skills they need to compete in the digital economy. As part of this program, training events are organized around the world, where you learn a lot about how to grow your company, organization or career. Mariko gave the workshop 'How to boost your business with Shopify x Facebook'.
Shopify organizes two-day conferences worldwide under the name Shopify pursuit. These days are intended for Shopify's partners, developers and customers. Mariko gave the workshop 'Build your brand with content marketing' in London.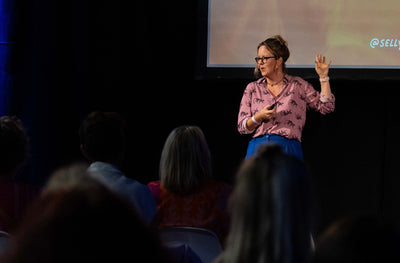 ShowUP
Mariko has given various presentations about e-commerce and content marketing during ShowUP, the purchasing fair for interior design, lifestyle and gifts. The custom presentations always fit in well with the public: enthusiastic entrepreneurs and webshop owners (to be).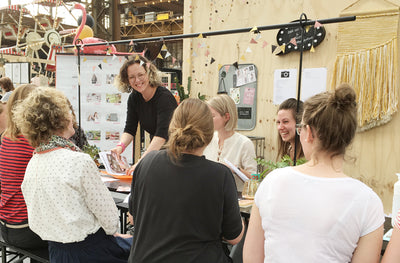 Flavorites party
Shopping, shopping, good food, workshops and fun in the form of a roller skate disco (they had me there) and a mini Ferris wheel. What a party that was! It was a very beautiful, inspiring event in which Mariko gave three mini workshops for very nice online entrepreneurs.
Creative Life
Creative Life: a great creative fair for everyone who not only wants to shop, but also wants to know the maker and the story behind the products. Sell your stuff online kicked off the very first day of the fair with two lectures '5 Super tips for your own awesome webshop'.
Mariko has already given countless masterclasses, seminars, lectures and workshops and does so with great pleasure. If you would like to book her for a suitable event, please contact us. We like to think along about the possibilities, subjects and custom applications. Example topics:
entrepreneurship , how to start, how to become and remain successful
(personal) branding , distinguish yourself from the crowd
how to grow your webshop with smart marketing
from nothing to gold , the Applepiepieces story